Surgical Technician - Operating Room
Rio Grande Regional Hospital - McAllen, Texas
Job Code: 00372-7020
Full-time
Days (rotating weekends)
Rio Grande Regional Hospital- McAllen, TX
Surgical Technician – Operating Room
Founded in 1982, Rio Grande Regional Hospital (RGRH) an HCA-Affiliated facility is proud of maintaining its status as one of the leading healthcare providers in the Rio Grande Valley. For nearly 33 years, we have remained focused and committed to providing quality healthcare to all members of our community.
With 320 beds and a team of more than 500 physicians representing over 35 specialties, we offer a range of inpatient and outpatient medical, surgical, and specialty services, including:
· 24-hour emergency room
· Level III Trauma Center
· Comprehensive cardiovascular care
· 30-bed Neonatal Intensive Care Unit (NICU)
Rio Grande Regional Hospital is currently looking for a Surgical Technician - Operating Room
Responsibilities:
The Operating Room Technician assists in nursing care and preparation of surgical patient by performance of routine and delegated duties, according to standards and policies of the center.
Is responsible for assisting the surgeon, helping in the central sterile processing department, restocking and changing over rooms between procedures.
Performs housekeeping duties as necessary and assists in maintenance of all supplies.
Qualifications:
1 - 3 years' experience preferred.

Certified Surgical Technologist by the Liaison Council Certification of the Association of Surgical Technologist or The National Board of Surgical Technology and Surgical Assisting

BLS Certified
Last Edited: 04/15/2019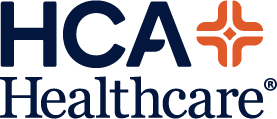 HCA is committed to the care and improvement of human life and strives to deliver high quality, cost effective healthcare in the communities we serve.
Learn more about HCA