Registered Nurse (RN) - Pre Admission Testing (PRN)
HCA Houston Conroe - Conroe, Texas
Job Code: 06437-103358
PRN/Per Diem
PRN
HCA Houston Healthcare Conroe – Conroe, TX
Registered Nurse (RN) – Pre-Admission Testing
HCA Houston Healthcare Conroe is being recognized as a comprehensive regional tertiary referral center after expanding to 360 beds, a staff of 1,200 with over 250 physicians on staff. Both the Neonatal Intensive Care Unit and the Emergency Department are Level III services - providing higher levels of care that are not readily available in many regions between Dallas and Houston. The recently opened and expanded Intensive Care and Cardiac Care Units provide state-of-the-art technology and monitoring for as many as 36 patients at a time. The objective of Conroe Regional Medical Center remains the same - to serve the people in the community who come to us for their healthcare needs. The focus continues to expand as we offer the entire region a convenient, quality location filled with educated, professional staff who can provide expert care using technologically advanced techniques and equipment right in their own backyard.
HCA Houston Healthcare Conroe is currently looking for a Registered Nurse (RN) – Pre-Admission Testing.
Responsibilities:
The Registered Nurse performs direct patient care within the scope of the Registered Nurse.
Cares for all patients of all ages.
Participates in Performance Improvement activities to assure continuous Quality Improvement.
Maintains cultural and diversity awareness when dealing with patients, visitors, co-workers and all other customers.
Promotes a supportive, team-work oriented environment.
Fulfills departmental responsibilities with the long-range plan, mission, vision and values of Conroe Regional Medical Center.
Qualifications:
Current licensure in Texas as a Registered Nurse.
BLS, Graduate of an accredited nursing school
Previous clinical nursing experience in PACU environment desired.
Last Edited: 04/17/2019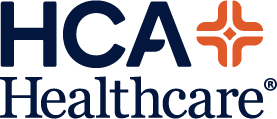 HCA is committed to the care and improvement of human life and strives to deliver high quality, cost effective healthcare in the communities we serve.
Learn more about HCA