Physical Therapist (PT)
HCA Houston Southeast - Pasadena, Texas
Job Code: 00009-102286
PRN/Per Diem
PRN
HCA Houston Healthcare Southeast – Pasadena, TX

Physical Therapist (PT)

Nestled in the heart of the historic land where Texas won its independence, HCA Houston Healthcare Southeast offers comfort, convenience, excellence and expertise to our neighbors who trust their health care to us.

For nearly 50 years, we have offered patients solace and security through constant, compassionate communication during their medical emergencies, surgeries, and diagnostic procedures. As a 345-bed facility, we employ 1,500 staff and 250 physicians.

HCA Houston Healthcare Southeast is currently looking for a Physical Therapist (PT) for it's Rehab Department.

Responsibilities:
The Physical Therapist is responsible for the evaluation of patients; development, coordination, and implementation of the treatment plan; maintenance of informative, accurate, and timely documentation; participation in team meetings; training of others as indicated; and participation in continuing education.
Appropriate treatment can include, but is not limited to: range of motion, strengthening, sensory / exercise activities, modalities, gait and crutch training, balance / sensorimotor reeducation, debridement, burn / wound care, development of home exercise programs, and training in the treatment program. Treatment should be coordinated with team members and other medical needs.
Each therapist is responsible for securing the necessary supplies from the department for treatment. It is also the responsibility of the therapist to insure a current prescription is maintained during the treatment process. Compliance with all safety, infection control, and quality assurance policies and procedures is required. Confidentiality of the patient and treatment is required.
Every patient should be reevaluated at least every two weeks, or more frequently to modify the treatment plan if indicated.
Expectations Ethics and Compliance: All employees will be held accountable for behaviors displayed relative to the values articulated in the Mission and Values Statement. "Will act with absolute honest, integrity and fairness in the way we conduct our business and the way we live our lives." All employees will be held accountable for attending training regarding the Code of Conduct program at least annually.
It is essential that the patient be included in the development of the plan and goal setting. The treatment plan and goals should be measurable, specify a time frame for achievement, and be realistic for the patient's developmental needs and diagnosis. Every treatment plan should be modified as necessary.
Therapist is also responsible for providing an in service for appropriate staff after attending an approved continuing education opportunity.
Therapist is responsible for attending continuing education opportunities provided by the hospital, department, or outside sources. Completion of 1.5 CEUs or 15 contact hours of continuing education to renew P.T. license is required annually. Attendance at all mandatory in-services for the hospital and department is required. A current CPR certification is required.
Therapist is responsible for completing the initial and follow-up evaluations within specified time periods according to setting. Progress reports will be completed on all patients within the specified timeframe. Results, Patient / family education will be documented. All documentation will be completed in accordance with department and hospital policies and procedures. Confidentiality of all patient records is required.
Therapist is responsible for maintaining daily attendance records and charges for each patient.
Therapist is responsible for maintaining effective communication with all team members, family, patient, and other medical staff as indicated. Attendance and participation at team meetings and department meetings is required to discuss the patient's condition, progression, plans and goals. Therapist is responsible for consulting with physicians and other team members as indicated regarding requests and / or suggestions.
Therapist is responsible for performing a complete and objective evaluation on each patient within the appropriate time frame. Evaluation skills should demonstrate a knowledge of the developmental needs of infants thru geriatric patients, as well as the diagnosis. The evaluation should be performed according to instructions, especially if the evaluation is standardized.
Therapist is responsible for providing appropriate training and learning experiences for assigned professional staff, students, volunteers, technicians, tour groups, etc. Input into evaluations of those assigned is required in a timely manner.
Therapist is responsible for the coordination and implementation of the treatment plan. Treatment should be implemented within the specified timeframe and should be appropriate for the developmental needs, diagnosis, and goals set.
Therapist is responsible for the development of a comprehensive treatment plan, including long-term and short-term goals within the specified time frame.

Qualifications:
Requires current Texas licensure
BLS certification is required.
Bachelor's Degree from a four year College is required. Master's Degree is preferred.
One year of experience is preferred.

Last Edited: 03/28/2019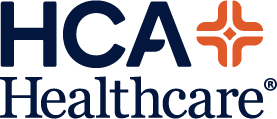 HCA is committed to the care and improvement of human life and strives to deliver high quality, cost effective healthcare in the communities we serve.
Learn more about HCA