Operating Room Internal Control Coordinator
HCA Houston Conroe - Conroe, Texas
Job Code: 08750-18518
Full-time
No Weekends
THE COMPANY: Take your career in the right direction – join us at HealthTrust. Amidst the fast-changing dynamics of healthcare within HealthTrust and our parent company (HCA – Hospital Corporation of America), come work as an Operating Room Internal Control Coordinator to put into practice sustainable, practical solutions that will ultimately transform patient care and the communities we support.
More than 1,600 hospitals have partnered with HealthTrust to lower expenses and improve outcomes across healthcare operations.
HealthTrust delivers supply chain, workforce, and clinical integration services to help healthcare providers improve performance with superior pricing and operator-driven practices. This is accomplished by hiring professionals like you!
A seven-time recipient of a "Champion for Change" award from Practice Greenhealth, HealthTrust actively encourages and enables ecologically responsible purchasing alongside fully embracing a culture of integrity and a code of ethics.
THE POSITION:
Seeking a full-time Operating Room Internal Control Coordinator who demonstrates passion for running Supply Chain operations in the facility's operating room suite to include requisitioning, inventory controls, and supply optimization.

Clean up and maintenance of supply inventory on existing preference cards and creation of new preference cards in conjunction with the OR Analysts

Clean up and maintenance of Meditech O.R. Inventory Dictionary, including building all supply items, entering all new supply items into Meditech and requesting new supply items in SMART system

Maintains crosswalk and other master file synchronization between Meditech O.R., POU Technology and SMART system

Works with Clinical Resource Manager (CRM) and O.R. Material Manager on all O.R. Supply Cost management projects, including physical inventory counts

Works with O.R. Clinical Service Coordinators and O.R. Analyst to ensure accurate building, modification and synchronization of Meditech physician preference cards and Inventory Dictionaries

Maintains effective communication with customers, CRMs, O.R. Nurses, Revenue Integrity Nurse, O.R. Directors and the facility management team

Practice and adhere to the "Code of Conduct" philosophy and "Mission and Value Statement"
THE LOCATION:
HCA Houston Conroe- Conroe, TX
WHY SHOULD YOU APPLY?
• To attract the best talent, HealthTrust offers one of the leading 401(k) plans in the healthcare industry (a 100% match on up to 9% of pay based on years of vesting service).
• Tuition Reimbursement program for individuals seeking higher education.
• Generous annual incentive bonus program.
• Professional growth and advancement.
• Network of other highly skilled Operating Room Internal Control Coordinator to work and collaborate with across sister facilities and multiple divisions.
EXPERIENCE/EDUCATION REQUIREMENTS:
• Graduate from a Surgical Technology program and/or equivalent clinical training.
• Minimum of five years relevant clinical and/or materials experience may be substituted for education listed.
• Operating Room experience preferred.
• Knowledge of SMART procurement system and Meditech software is beneficial.
We are an equal opportunity employer and we value diversity at our company. We do not discriminate on the basis of race, religion, color, national origin, gender, sexual orientation, age, marital status, veteran status, or disability status.
High School Diploma/GED
Last Edited: 04/15/2019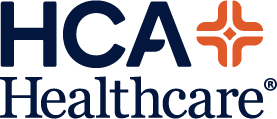 HCA is committed to the care and improvement of human life and strives to deliver high quality, cost effective healthcare in the communities we serve.
Learn more about HCA