Nurse Manager (RN) Stroke Unit
HCA Houston Clear Lake - Webster, Texas
Job Code: 01533-102518
Full-time
No Weekends
Clear Lake Regional Medical Center – Webster, TX
Nurse Manger (RN) – Stroke Unit
Evening Shift 3:00 PM to 11:00 PM
Clear Lake Regional Medical Center, a 610-bed facility in the heart of Bay Area Houston, was founded in 1972. We are committed to the care and improvement of human life. From fragile newborns to complex cardiovascular patients, we ensure Bay Area residents receive the best available healthcare in their own community.
Clear Lake Regional Medical Center is looking for a Nurse Manger (RN) – Stroke Unit.
Responsibilities:
Responsible for assisting, planning, implementing and evaluating care for patients on the Stroke Unit

Responsible for meeting the Standards of Practice for the Medical Intermediate Unit and managing all assigned personnel, supplies, and equipment.

Participates in activities to plan, measure, assess, and improve the quality of patient care.

Functions as charge nurse on assigned shifts.

Communicates with Nurse Director, ANM, Supervisor, AOS and Case Manager regarding patient care, staff conflicts and unusual occurrences.

Assist in ensuring supplies and equipment is available for use.

Displays positive customer service behaviors.

Must meet the position requirements for the Staff R.N. on the Stroke Unit.

Acts as clinical resource for the staff.

Assist in the development and implementation of policies and procedures in conjunction with the Director of Medical Intermediate Services that guide and support the provision of services

Assist in planning and implementing educational needs for Stroke Nursing staff.

Assists in continuous assessment and performance improvement program

Provides direction and instruction to staff in organization and coordination of patient care

Provides recommendations for space and other resources needed

Participates in the selection of sources for needed services not provided by the department or the organization.

Follows up in a timely manner in response to all patients/ family concerns including communication with administrator on site.

Maintains TJCA standards and Patient Safety Goals. Stays up to date on guidelines for other regulatory agencies.

Supports the mission, goals and objectives of the hospital.

Responsible for the appropriate orientation and in-service training and continuing education of all personnel

Responsible for ensuring Through Put Plan is followed continuously and reviewing for process improvement.

Assists Director in reviewing eMar scanned reports.

Responsible for ensuring core measure patients are identified and protocols followed.
Qualifications:
Three years experience as a staff Registered Nurse preferred.

One year management or Charge Nurse Experience preferred.

BSN required.

Educational requirements appropriate for meeting population-specific needs of all patients on the unit.

Current Texas Licensure with State Board of Nurse Examiners.

Current BCLS certification from the American Heart Association required.

ACLS certification within six months of hire.
Bachelor's Degree
Last Edited: 04/02/2019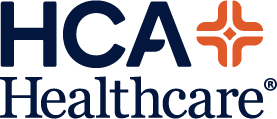 HCA is committed to the care and improvement of human life and strives to deliver high quality, cost effective healthcare in the communities we serve.
Learn more about HCA