Environmental Services Technician - Housekeeping PRN
Corpus Christi Medical Center - Corpus Christi, Texas
Job Code: 08298-9527
PRN/Per Diem
PRN
Corpus Christi Medical Center – Corpus Christi, TX
Environmental Services Technician - Housekeeping PRN
Corpus Christi Medical Center is a Health Care System including Bay Area, Doctors Regional, The Heart Hospital, Northwest Regional, Bayview Behavioral Hospital, Northshore Emergency Center, Northwest Behavioral Health Center and Radiation Oncology at Corpus Christi Cancer Center.
We are committed to the care and improvement of human life; constantly striving to deliver high quality, cost-effective healthcare. From caring for fragile newborns to complex cardiovascular patients, Corpus Christi Medical Center ensures the community receives the highest quality medical care available.
Corpus Christi Medical Center is a 631-bed Health Care System offering a comprehensive scope of inpatient and outpatient medical, surgical and specialty services, including:
Bariatric Services
Behavioral Health Services
Cancer Diagnostics & Treatment
Cardiovascular Testing & Surgery
Diagnostic Imaging/MRI
Breast Diagnostic Center
Inpatient Rehabilitation
Neonatal Intensive Care Unit – Level I, II, III
Maternal and Neonatal Transport
Neurosurgical and Neurological Services
Orthopedic Services
Outpatient Cardiac Rehabilitation
Women's Health Center
24 Hour Emergency Service
The Environmental Services Technician performs a variety of general cleaning tasks to maintain patient rooms, offices, hallways and other assigned areas. These include:
Follows specific procedure to perform terminal cleaning of patient rooms and prepares rooms for new patients.
Uses industrial cleaning agents and equipment following appropriate safety procedures.
Operates mechanical floor cleaners, polishers and vacuums.
Moves furniture and other objects as needed in order to ensure adequate cleaning.
Follows Standard Precautions using personal protective equipment as required.
Job qualifications:
Ability to read, write, speak and understand English preferred
6 months housekeeping experience in a healthcare or hotel setting preferred
Last Edited: 03/08/2019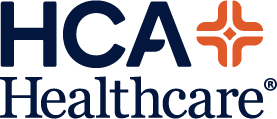 HCA is committed to the care and improvement of human life and strives to deliver high quality, cost effective healthcare in the communities we serve.
Learn more about HCA