Behavioral Health Tech – Adult Psych Unit
HCA Houston Southeast - Pasadena, Texas
Job Code: 00009-102337
PRN/Per Diem
PRN
Bayshore Medical Center – Pasadena, TX
Behavioral Health Tech – Adult Psych Unit PRN-
Nestled in the heart of the historic land where Texas won its independence, Bayshore Medical Center offers comfort, convenience, excellence and expertise to our neighbors who trust their health care to us.
For nearly 50 years, we have offered patients solace and security through constant, compassionate communication during their medical emergencies, surgeries, and diagnostic procedures. As a 345-bed facility, we employ 1,500 staff and 250 physicians.
Bayshore Medical Center is currently looking for a Behavioral Health Tech – Adult Psych Unit.
Responsibilities:
Functions as a member of the treatment team and accepts responsibilities for specifically assigned duties, such as patient observation rounds, suicide risk observation and assisting with behavior modification programs.
Fulfills departmental responsibilities consistent with the long-range plan, mission, vision and values of Bayshore Medical Center
Qualifications:
Current BLS certification required.
Current CPI certification or equivalent required.
Applicants without CPI certification may be considered but must obtain certification within 30 days of hire.
CNA desired
Associates degree or bachelor's degree preferred
PRN employees must have a minimum of 1 year recent related experience as a mental health tech. FT/PT: exp preferred
Last Edited: 04/13/2019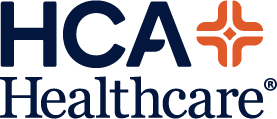 HCA is committed to the care and improvement of human life and strives to deliver high quality, cost effective healthcare in the communities we serve.
Learn more about HCA