 Houston, TX – HCA Houston Healthcare is pleased to announce that three chief executive officers have been named as a Most Admired CEO by the Houston Business Journal (HBJ).
Elizabeth Ortega, CEO at The Woman's Hospital of Texas, Jim Brown, CEO at HCA Houston Healthcare North Cypress and John Corbeil, CEO of HCA Houston Healthcare Kingwood were all named to this year's prestigious list which includes top executives from both the private and nonprofit business sectors.
"The past year has been extremely challenging to healthcare leaders across our system," said Evan Ray, executive vice president and chief administrative officer at HCA Houston Healthcare. "I am extremely proud of these three exceptional executives, who continue to guide their facilities and colleagues through the pandemic and serve as inspirational leaders within the communities they serve."
Ortega has been at the helm of The Woman's Hospital of Texas since July 2019. She holds an MBA from the Cox School of Business at Southern Methodist University and a bachelor's degree in communications from The University of Texas at Austin. Ortega is passionate about the health of women and children, and under her leadership, The Woman's Hospital of Texas earned a Level IV Maternal Designation, the highest level of care designated by the Texas Department of State Health Services. Additionally, she serves on the executive leadership board of the March of Dimes and the Greater Houston Women's Chamber of Commerce.
Brown began his role as CEO at HCA Houston Healthcare North Cypress in September 2018. Upon arrival, he led the transformation of the formally physician-owned facility into an HCA Houston Healthcare hospital. During his tenure, the hospital has outperformed expectations, elevated its clinical quality rankings, and experienced significant growth. He currently serves as a board member for the Cy-Fair Houston Chamber of Commerce, Fort Bend Education Foundation, Parks Youth Ranch and Fort Bend Christian Academy. Brown earned his bachelor's degree in marketing from Texas A&M University and a master's degree in healthcare administration from Trinity University.
Corbeil has served as CEO at HCA Houston Healthcare Kingwood since January 2019. Prior to this role, he held multiple executive roles for HCA Healthcare's North Texas Division, including Medical City Fort Worth and Medical City Dallas. He received both his bachelor's degree in business administration and master's in healthcare administration from the University of Iowa. Corbeil is a member of the Lake Houston Chamber of Commerce and supports numerous community groups. Under his leadership, HCA Houston Healthcare Kingwood has experienced unprecedented growth and seen the expansion of multiple services lines that have brought innovative procedures and technologies to better serve North Houston residents.
The honorees will be recognized in a special section of HBJ's Aug. 20 weekly edition and at a virtual event on Aug. 19.
Find more information and see the full list of honorees.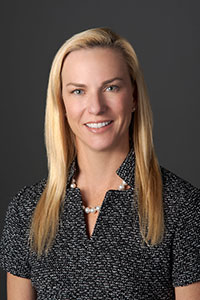 Elizabeth Ortega, CEO The Woman's Hospital of Texas
Jim Brown, CEO HCA Houston Healthcare North Cypress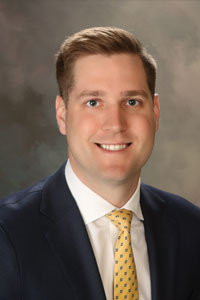 John Corbeil, CEO HCA Houston Healthcare Kingwood
News Related Content