Troy A. Villarreal, FACHE
President
Troy A. Villarreal was appointed to president of HCA Healthcare's Gulf Coast Division in July 2016. In his role, Villarreal is responsible for the management and operations of hospitals, emergency and surgical centers, and diagnostic facilities from Conroe to Texas City, as well as Houston to Corpus Christi and south Texas.
Previously he served as chief executive officer of Medical City Dallas Hospital and chief executive officer at The Medical Center of Plano, both part of the HCA Healthcare system. He earned his bachelor's degree in psychology from Texas A&M University and master's degrees in healthcare administration and business administration from the University of Houston-Clear Lake.
Evan Ray, FACHE
Executive Vice President And Chief Administrative Officer
Evan Ray has served as the executive vice president and chief administrative officer at HCA Houston Healthcare since April 2019. In his role, Ray focuses on expanding HCA Houston Healthcare's service footprint with an integrated approach to network access, regional outreach, hospital operations and strategic planning. His scope of responsibility supports quality, service, and growth goals spanning eight hospitals, emergency services, human resources, marketing, planning, and rural outreach.
Previously, Ray served as president of St. Vincent's Birmingham and St. Vincent's Chilton hospitals, a division of Ascension Health, in Birmingham, Alabama. Ray earned a bachelor's degree in finance and economics from Mississippi State University, as well as master's degrees in business administration and health administration from The University of Alabama at Birmingham.
Jeffery L. Silwinski
Chief Financial Officer
Jeffery L. Silwinski was appointed CFO in May 2012. Previously, he served as CFO of HCA Houston Healthcare Clear Lake and HCA Houston Mainland, a campus of HCA Houston Clear Lake.
Silwinski has held various financial roles in healthcare, having served as CFO at The Woman's Hospital of Texas and controller of the HCA Healthcare's Gulf Coast Division. His prior experience also includes financial positions at Baptist Memorial Healthcare System in Memphis, Tennessee and The Children's Hospital of Buffalo, New York.
Silwinski earned a bachelor's degree in business administration with a concentration in accounting from the State University of New York at Buffalo.
Stephen W. Nesbit DO, MBA
Chief Medical Officer
Dr. Stephen W. Nesbit was appointed Chief Medical Officer in December 2014. He oversees all clinical and quality services across the HCA Gulf Coast Division. Nesbitt has more than 30 years of experience as a board-certified family medicine physician. For the last 18 years, he has focused on physician executive roles with senior management responsibilities for quality, medical management, resource management, credentialing, physician recruitment, service line operations and medical staff affairs.
Previously, Nesbit served as CMO and chief quality officer for Via Christi Health, the largest provider of healthcare services in Kansas. He's earned bachelor's degrees in business administration and biology from Lamar University, a doctor of osteopathic medicine degree from The University of Health Sciences in Kansas City, Missouri. He also possesses a master's degree in business administration from The University of Houston-Clear Lake.
Mujtaba Ali-Khan, D.O.
Associate Chief Medical Officer
Mujtaba Ali-Khan, D.O. was named the Associate Chief Medical Officer for HCA Gulf Coast Division in November 2018. In his role, he assists with quality and patient safety agenda. He has primary responsibilities of HCA Healthcare Kingwood, North Cypress and Tomball with key personnel handling day-to-day operations.
Previously, Ali-Khan served as the chief medical officer at Kingwood Medical Center. He's earned a bachelor's degree in medical science from the University of Maryland, and completed his doctorate in osteopathic medicine training at NOVA Southeastern College of Osteopathic Medicine, followed by an internal medicine residency at the University of Miami – Jackson Memorial Hospital. He is board certified by the American Board of Internal Medicine.
Kelli Nations, MHA, BSN, RN, NE-BC
Chief Nurse Executive
In September 2016, Kelli Nations was named the first CNE in HCA Healthcare's Gulf Coast Division and HCA Houston Healthcare. Nations is responsible for nurse and physician collaboration and service initiatives including patient experience, nursing recruitment and retention, and nursing management development.
She has 14 years of experience as a nursing leader at HCA Houston Healthcare Clear Lake, Conroe, Southeast, and Mainland. Nations holds both a bachelor's degree in nursing and a master's degree in healthcare administration from Texas Woman's University in Houston. She is certified through the American Nurses Credentialing Center as a Certified Nursing Executive, Advanced and is currently pursuing a doctorate in business administration with leadership development from Northcentral University, a doctoral research institution.
Jose A. Perez Jr., M.D.
Vice President of Graduate Medical Education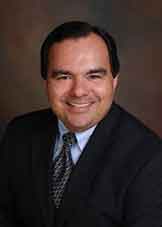 Dr. Jose A. Perez, Jr. joined HCA Healthcare's Gulf Coast Division as vice president of Graduate Medical Education in March 2018 to focus on strategy and development.
He has more than 25 years of experience in medical education in addition to his time in clinical practice as an internist. Previously, Perez served as vice chair of education and internal medicine residency director for programs associated with Houston Methodist Hospital's Weill Cornell School of Medicine.
Perez graduated from the Universidad de Monterrey Medical School in Mexico before completing additional clinical training at New York Medical College and a residency in internal medicine at Waterbury Hospital, affiliated with Yale University School of Medicine, and at Kern Medical Center in Bakersfield, California where he also served as chief resident. He holds a master's degree in medical education from the University of Southern California and a MBA from the University of Massachusetts, Amherst.
Mauricio Camargo, MBA, MS
Senior Vice President of Planning and Business Intelligence
Mauricio Camargo, MBA, MS, was appointed senior vice president of planning and business intelligence for HCA Gulf Coast Division in September 2016. Camargo leads the strategic growth of the division including physician partnerships, service line development, regional outreach, and other efforts to improve health care programs in the communities served by HCA Gulf Coast Division.
Previously, Camargo was an engagement manager at the Houston office of McKinsey & Company. Camargo graduated magna cum laude from Brandeis University with bachelor's degrees in physics, biological physics and economics. He went on to earn a master's in business administration from Harvard Business School and a master of science in health sciences and technology at the Massachusetts Institute of Technology and the Harvard-MIT Division of Health Sciences and Technology.